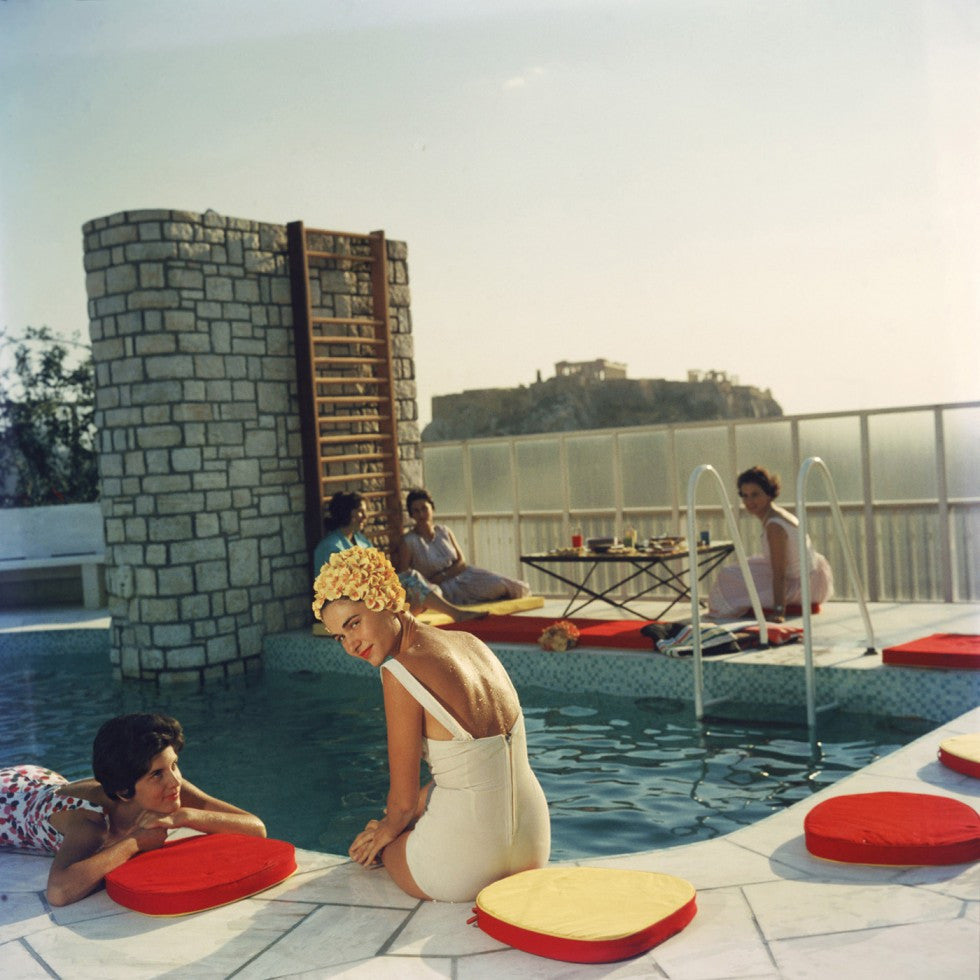 Slim Aarons Penthouse Pool
Corporate Art
$3,890.00
July 1961 - Young women by the Canellopoulos penthouse pool, Athens.

Size Framed: 125 x 125cm
 
St Barts and Corporate Art have worked in conjunction to bring the idyllic photography of Slim Aarons(Getty Images Gallery). Slim Aarons worked mainly for social publications in 50's and 60's. His work was revered for the positive portrayals he gave the people he photographed and this was why he was invited to high society gatherings. 
PLEASE NOTE there may be a wait time for art work dependent on stock levels.