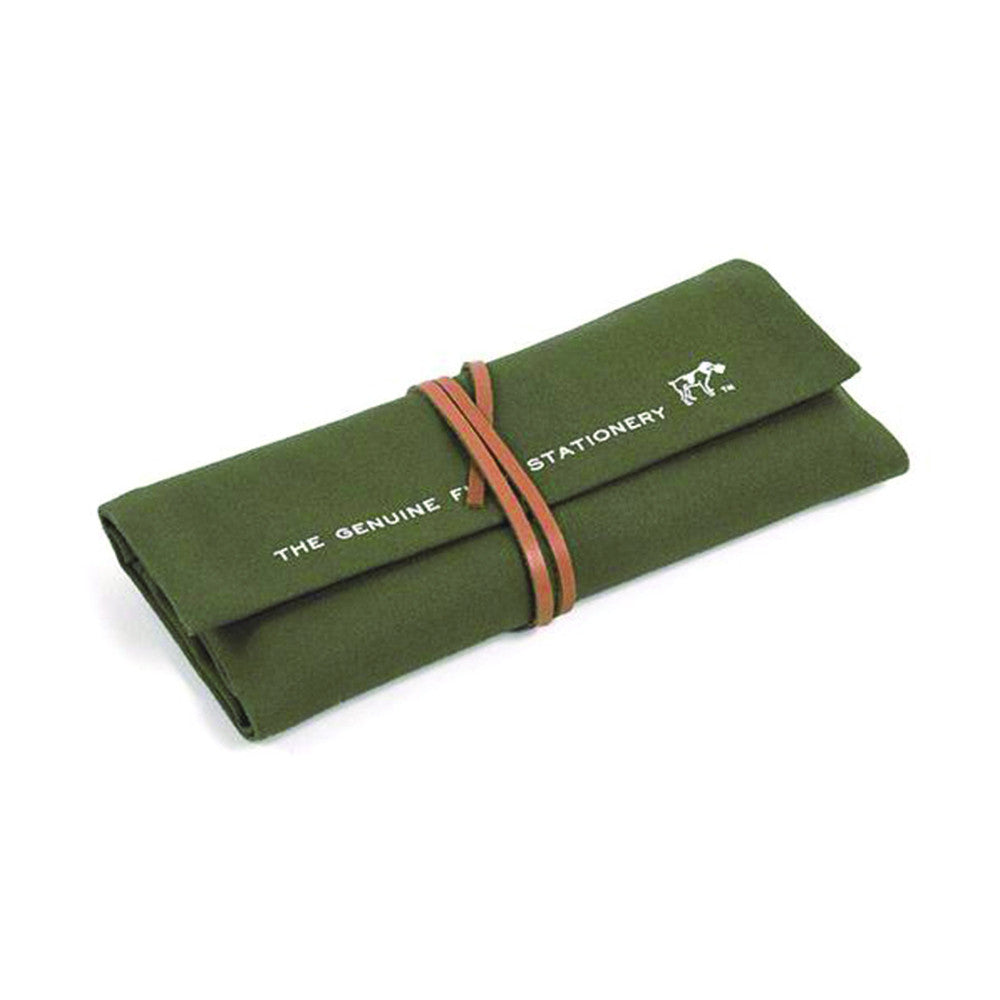 Hightide 'Field' Roll Pen Case Khaki
Telegram
Sold Out
HIGHTIDE 'FIELD' ROLL PEN CASE, KHAKI

This cute canvas pen case can hold all your favourite pens and pencils. Made of a soft canvas, the leather strap will hold all your pens together in a compact roll. Available in three colours - black, khaki and navy.

HIGHTIDE, from Fukuoka, Japan, imbues all of their products with a classic Japanese design spirit, coupled with a day-to-day functionality that gives their range of products a unique edge.

The HIGHTIDE collection features a range of stationery staples, from notebooks to clipboards, pens to cards.

SPECIFICATIONS

- QUANTITY: Single pen case
- SIZE: 19 (w) x 8 (h) 3cm (d)
- FEATURES: Leather strap
- MATERIAL: Canvas, leather.
- SOURCE: Designed and made in Japan.